Chips, cracks, stains, and gaps can affect the appearance of your teeth and make you hesitate to smile.
Porcelain veneers provided by Dr. Nathaniel Podilsky can conceal these imperfections to enhance your smile and restore your confidence.
Why consider porcelain veneers at our Downtown Edmonton, Alberta, dental practice?
Top Benefits
of Dental Veneers
Beautiful Aesthetics
Porcelain veneers are made using dental-grade porcelain, which provides highly realistic results.
Versatility
Porcelain veneers can address a variety of dental imperfections from stains to gaps, allowing you to instantly upgrade your smile.
Customization
Your porcelain veneers can be shade-matched to surrounding teeth and precisely shaped for the most flattering results.
How do veneers conceal imperfections?
Insecurity in your smile is a valid concern...
Many Patients Seek Treatment
to Perfect Their Smile
Are porcelain veneers right for you?
Porcelain Veneers
Can Improve One or More Imperfections
The Top Reason
Why Patients Choose Veneers
Veneers offer one important benefit over other cosmetic dentistry treatment options at our practice. Because they cover the entire front surface of the tooth, veneers can conceal multiple cosmetic imperfections—all at once. This feature makes them a great option for patients with several concerns and those who need to achieve a better-looking smile in a short amount of time.
If you have an upcoming event such as a wedding, engagement photos, or graduation, veneers can help you completely enhance the look of your smile in a matter of weeks.
Factors That Affect
Your Candidacy for Veneers
While veneers can help most patients who wish to improve their smile, you may not be an immediate candidate for this treatment if you have:
Gum disease
Severely damaged teeth
Extensive decay
Bruxism
Temporomandibular joint (TMJ) disorder
If you suffer from severe misalignment, you may be a better candidate for orthodontic treatment such as Invisalign®. For patients with bruxism or TMJ disorder, the doctor can determine a way to address these conditions so you can proceed with a cosmetic treatment. Dr. Podilsky's practice can also provide treatments to resolve any oral health issues that may be affecting your candidacy for veneers. Following your evaluation, the doctor will be able to determine if - and when - veneers can help you achieve your goals.
Are there any risks associated with veneers?
Choosing an Experienced Dentist
Can Minimize Any Risks
Like most dental treatments, porcelain veneers come with a number of possible risks. While improper bonding or chipped porcelain are rare, the fact that placing a veneer is a permanent procedure it makes it all the more important that such risks are minimized.
Choosing an experienced dentist can make all the difference. Dr. Podilsky has been passionate about cosmetic dentistry since the late 1980s. With nearly 40 years of experience in dentistry, he has been consistently designing and placing veneers and full smile designs since 1998.
How does our dental office ensure the most realistic results?
We Use Dental Materials Equipment and Techniques
to Produce the Best Possible Outcomes
Our Edmonton office is one of the few dental practices that uses imaging and planning tools to design high-quality, custom veneers. During your dental visits, we may use tools such as:
Intraoral cameras: These high-resolution cameras allow us to ensure that your new veneers carefully match the color, texture, and translucency of your natural teeth.
Computer imaging software: Dr. Podilsky uses computer imaging to create an accurate preview of your results. This technology is especially helpful for patients who need to visualize their results before committing to treatment
There are several steps required to receive your veneers...
The Porcelain Veneers Process
Porcelain veneers typically require at least a few office visits.
Creating Your Veneers
Take a closer look at how veneers are placed...
Can veneers make a significant difference?
Real Patient Transformation
What should you expect after treatment?
Experiencing Your New Smile
Using modern materials, porcelain veneers provide highly realistic results that many patients find well worth the investment. Every veneer is customized to meet your goals. There is an adjustment period once your veneers have been placed, but this is usually a fairly quick transition.
Receiving veneers can drastically improve your smile and your quality of life. Having a smile that you can feel proud to share provides a boost in self-confidence that can benefit your personal and professional life.
How do you keep your veneers looking great for as long as possible?
Caring for Porcelain Veneers
to Lengthen Their Lifespan
Like natural teeth, porcelain veneers require regular maintenance. Daily flossing and brushing is critical. Proper dental hygiene will protect the natural teeth beneath the veneers from gum disease and tooth decay. Because cavities can still develop on your natural teeth, regular dental visits are essential.
You should also avoid certain habits that could potentially chip your restorations, including:
Biting your fingernails
Grinding your teeth
Chewing on ice
Additionally, if your surrounding teeth are stained, there will be a noticeable difference between your natural teeth and your porcelain veneers. Staining substances include:
Tea
Tobacco products
Red wine
Coffee
Various medications
After your appointment, Dr. Podilsky can outline the best ways to care for your veneers and ensure they last as long as possible.
You might be wondering how much this procedure will cost you...
An Inside Look
at the Cost of Veneers
A full set of porcelain veneers may cost anywhere from $10,000 to $15,000. But if you need just a few teeth treated, your cost will be much lower. Dr. Podilsky uses durable and lifelike materials so your veneers will be well worth the investment.
Your final costs will depend on several factors...
We want every patient to enjoy the total cosmetic enhancement offered by veneers...
We Offer
Flexible Financing Options
Stains, chips, and permanently discolored teeth can dramatically lower your self-confidence. Yet many patients who are unhappy with their smiles avoid consulting with a cosmetic dentist because they are worried about cost.
To help you pay for treatment, we offer flexible financing options including in-house financing and third-party financing. Both options are tailored to your budget and needs, allowing you to pay for treatment on a schedule that works for you.
The cosmetic and emotional benefits of veneers will far outweigh the costs...
Last for Many Years
Veneers are a long-term investment. With proper care, they can last up to a decade before requiring replacement.
Look Extremely Natural
Porcelain shines just like natural enamel, so most people will not notice you've had dental work. They'll only notice your great smile.
Boost Your Self-Confidence
If you hide your teeth because of cosmetic flaws, veneers can give you a newfound confidence by creating a smile you are proud to show off.
But aren't there less expensive cosmetic dentistry treatments available?
One of the most common alternatives to veneers is a procedure known as dental bonding.
Rather than using porcelain, a dentist uses composite resin to conceal chips, stains, and cracks. Although the composite resin is carefully matched to the color of your teeth, it does not possess the same lifelike, durable qualities as porcelain. Composite resin also need to be touched-up more frequently, so for patients who want to save time in the long-run and those who want superior aesthetics, veneers remain the optimal choice.
More Information
About Veneers
Dr. Nathaniel Podilsky provides porcelain veneers at his Edmonton, Alberta office. By definition, a veneer is a restorative material placed over the surface of a tooth. They are generally done to protect a damaged tooth surface (fractures) or to improve the aesthetics of a tooth.
The two most commonly used restorative materials to fabricate a veneer is plastic (composite) and dental porcelain. A composite veneer is done in one appointment where the composite is directly placed on the tooth. The porcelain veneer is fabricated by a dental technician usually in a dental lab. As a result the porcelain veneer usually takes more than one visit. To learn more about how you can benefit from porcelain veneers, contact our Edmonton, Alberta practice.
Porcelain Veneers Patient Edmonton, Alberta
Benefits of Porcelain Veneers
Porcelain veneers can mask a fractured single tooth, discolored tooth, multiple misaligned teeth, teeth that are not uniform in size or shape, and patients whose orthodontic treatment has relapsed. Veneers are durable, the look natural, resist staining and generally make your smile look great.
The Porcelain Veneers Procedure
The first appointment is the initial examination. This complete oral examination includes a visual examination of the gums, teeth, bite (occlusion) and smile line. The medical health of the patient is reviewed. Blood Pressure and Cancer checks are performed. Radiographs (x-rays) are taken of all the teeth and of the teeth that are going to be veneered. A full set of digital photographs are taken (the twelve photos recommended by the American Academy of Cosmetic Dentistry). These photos allow improved communication between Dr. Podilsky, the patient and the lab. Moulds of the patient's teeth are then taken and poured up in dental stone.
The second appointment or consultation appointment involves a smile analysis, choosing the smile with the patient from the Las Vegas Institute of Cosmetic Dentistry smile catalogue. A discussion of the patient's expectations of the final outcome is documented. The photos, instructions to the lab and the models are then sent to the lab for a "wax up" of the smile that was chosen by Dr. Podilsky in consultation with the Patient. Often this appointment can be completed on the first visit if the patient is travelling from a far distance.
The patient is then seen after ten days for the preparation appointment. The lab requires this time to make the wax up of the new improved patient's smile. The enamel on the front side of the tooth, the side where the porcelain veneer will be bonded, must be trimmed back or adjusted. Usually the amount of tooth prepared is in the order of .5 to .7millimeters. This amount is usually the thickness of the new porcelain veneer and can be compared to the thickness of a chicken egg's shell. This is a small amount compared to most dental procedures. This preparation appointment usually requires some local anesthetic or freezing. Once the teeth to be veneered are prepared a copy of your teeth or an impression is taken. A "stick bite" is also taken to allow the lab to properly orient your smile line to your facial profile. Dr. Podilsky always makes temporaries to cover the prepared teeth. This is an important step and is done for two reasons. Firstly, the temporaries will protect the vital teeth from sensitivity. Secondly, and most importantly, the temporaries allow Dr. Podilsky, the patient, friends and family of the patient and the staff to evaluate the smile. This gives the patient the opportunity to "test drive" their porcelain veneer-adorned smile outside our Edmonton, Alberta practice.
Dr. Podilsky then sees the patient in 24 to 48 hours to evaluate the smile when the patient is not frozen. This communication and consultation process allows the patient to express their desires and wants. The bite is verified and adjusted. Photos and impressions are taken so that the lab can duplicate the desired smile. Color is discussed and chosen by both the patient and Dr. Podilsky. All information is communicated to the lab about the size, shape, smile design chosen, length and color of the final porcelain veneers.
The patient usually returns in a week to ten days for the final insertion appointment. At this appointment the temporary veneers are removed after local anesthetic is applied. The teeth are thoroughly cleaned with an antibacterial rinse. The porcelain veneers are tried to fit, shape, length and color. The veneers are then placed on the teeth with "try-in paste" to allow the patient to approve their new smile. The porcelain veneers are then cleaned and re-etched. After the placement of a rubber dam, the teeth are etched for 10 to 15 seconds. The teeth are washed, a desensitizing solution is placed and opti-bond solo plus is then added to the teeth. This is light cured. Each veneer is then tacked into place with a dual cure resin. After all the veneers are in place, excess bond is removed with floss, the veneers undergo a full cure. The rubber dam is removed, excess cement is further removed and the bite or occlusion is then checked.
Dr. Podilsky then sees the patient for a post insertion appointment in 24 to 48 hours to double check the bite and to take impressions for a complimentary night guard. This night guard protects the veneers from the severe forces of clenchers and grinders (bruxism).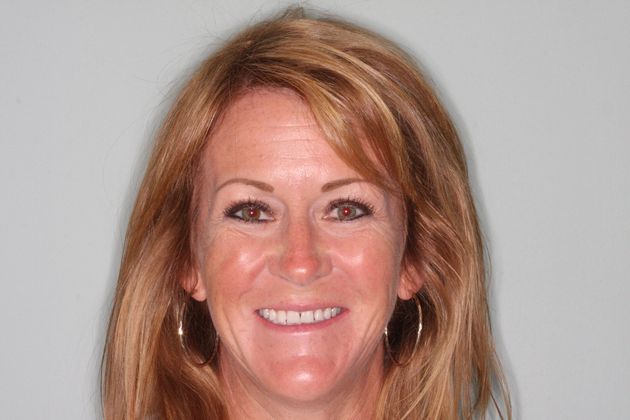 Porcelain Veneer Candidates
Patients with good dental health are good candidates for porcelain veneers. Individuals that are not ideal candidates are those that have extensive decay, advanced to moderate gum disease, very severe misalignment of teeth or individuals with major cracks in their existing teeth due to excessive parafunctional habits such as grinding.
Patients who are able to adjust to change are also good candidates. Patients should be aware that there is an adjustment period to a new smile, which may include an adjustment to eating and speaking.
An ideal porcelain veneer candidate is aware of all the risks and benefits of porcelain veneers and is also aware of risks and benefits of all other options. These other options can include braces, invisalign, dental bonding and teeth whitening. To learn more about whether you are a good candidate for porcelain veneers, contact our practice in Edmonton, Alberta today.
Frequently Asked Questions about Porcelain Veneers
What is a Porcelain Veneer?
By definition a veneer is a restorative material placed over the surface of a tooth. They are generally done to protect a damaged tooth surface (fractures) or to improve the aesthetics of a tooth. The two most commonly used restorative materials used to fabricate a veneer is plastic ( composite) and dental porcelain. A composite veneer is done in one appointment where the composite is directly placed on the tooth. The porcelain veneer is fabricated by a dental technician usually in a dental lab. As a result the porcelain veneer usually takes more than one visit.
Both types of veneers are then bonded to the tooth surface using resin cement. Porcelain veneers are said to be more durable and less likely to stain than composite veneers.
A more recent type of porcelain veneers is "Lumineers". These veneers require less tooth preparation but patient selection is very important otherwise they can look unnatural.
What is the history of porcelain veneers?
Charles Pincus, a California dentist invented the veneer. They were used in the acting business (Hollywood) and were cemented by denture adhesive. At the time they did not last very long. In 1982 Simonsen and Calamia, in their research, revealed that porcelain could be etched with hydrofluoric acid and this increased the bond strengths between the composite resins and the porcelain.
Today the cements have improved and the bonding agents have improved. Typically porcelain veneers will last 10 to 30 years. Dr. Podilsky has extensive experience placing veneers, having placed his first porcelain veneer back in 1984.
How long do Porcelain veneers last?
Nobody really knows. Dr. Podilsky placed his first veneer in 1984 when few dentists placed veneers. They will most likely need to be replaced in the future. Statistics indicates a survival rate of 10 to 30 years.
What are the complications of porcelain veneers?
Some complications can include chipping and the veneers coming off, however, these are rare and not a common occurrence.
How long does the process take?
The general process takes 4 to 6 weeks depending on your time, the lab's time and Dr. Podilsky's time. This can be reduced if special arrangements are made with Dr. Podilsky or if a special occasion such as a wedding is in the near future.
Do I need to go without teeth and therefore have to take time off of work?
Dr. Podilsky always makes temporaries that often look better than the patient's original smile. Patients do not have to take time off of work while they wait for the final veneers to be fabricated. Patients often return to work the same day after their appointments.
How many teeth should I do?
This depends on how much you want to compromise your smile. The more teeth you do in your smile line the less you have to compromise in size, shape, length, color, design or position. Upper teeth are the only teeth that are seen on the maximum smile 90% of the time. As a result, 90% of the cases are done on upper teeth.
What is your experience with Porcelain veneers?
Dr. Podilsky has been passionate about cosmetic dentistry since the late 80's. He has 37 years experience in dentistry and has been consistently doing veneers and full smile designs since 1998. Dr. Podilsky's experience has been nothing but positive with porcelain veneers.
What are the differences between Porcelain Veneers and Porcelain Crowns?
Porcelain Veneers are more conservative with little tooth removal. Porcelain crowns or any crown requires more tooth removal. Crowns are indicated when there is very little tooth structure left, endodontically treated teeth or when all the teeth need to be crown to alter the bite or occlusion.
Veneers/Invisalign®
Veneers/Invisalign® can transform a crooked and uneven smile to a straight, even and white smile in three to four visits without the use of braces. Traditionally braces or orthodontics was the only way to straighten crooked teeth. Porcelain veneers restore teeth to their natural beauty that is enduring, white, bright and straight.
Braces can take 2 to 3 years to straighten your teeth. Braces do not brighten, whiten or alter the shapes of your teeth so often even after the teeth are straightened individuals need porcelain veneers anyways to whiten and alter the shapes of their teeth.
Veneers/Invisalign® really does give you a whiter, brighter smile which is usually not achieved with either Orthodontics, brushing or bleaching.
If you are considering porcelain veneers in Edmonton, call Dr. Podilsky for a free consultation.
Costs for Veneers/Invisalign® are close to the cost for Orthodontics but less time is required.
A good candidate for Veneers/Invisalign® would be a person that has uneven, crooked teeth, a person with gaps, an embarrassing smile and a person that dislikes the appearance of their smile. Most commonly they are individuals that have already had orthodontic treatment as a teenager by do not like the shape or appearance of their teeth.
To learn more about how you can benefit from porcelain veneers, contact our Edmonton, Alberta practice today.