All patients have unique and changing dental needs. Finding a dentist you can trust is key to having good oral health for a lifetime.
Dr. Nathaniel Podilsky offer general, restorative, and cosmetic services for children, teens, adults, and seniors.
At our office in Edmonton, AB, we provide family dentistry using technology, compassionate care, and technical skill.
We Offer Complete Family Care
Dental Care for Children
Our dentists encourage you to bring your children in when their first teeth erupt. During their first dental visit, we will help your children feel comfortable, allowing you to sit with them as we begin to examine their teeth. If at any point your child should become stressed or uncomfortable, we will immediately stop their examination.

As your child develops, we are able to perform more thorough examinations and ensure they are using proper hygienic techniques. Together, with your encouragement at home, we can help your child develop a lifetime dedication to oral health.
Teenage Tooth Care
As children grow into their teen years, their dentistry needs change. Instead of dictating rules to teens, we become partners with our teenage patients and make it clear that our goals are their goals.

Teens may require orthodontic treatment such as Invisalign® or wisdom teeth extraction, and we can meet both of those needs and more. We also continue to place an emphasis on maintaining good oral health, and can perform restorative dentistry treatment such as the placement of fillings as needed.
Adult Care
Our family dentists know that the priority of many adult patients is maintaining good oral health. Routine dental exams and cleanings, along with timely treatment when problems develop, can preserve your oral health. Many adults also wish to enhance the appearance of their smile with cosmetic dentistry treatments.

We offer a suite of smile services that includes veneers, smile design, and teeth whitening. Whether you have health needs or want to enhance the look of your smile, we are here to realize your goals.
Senior Dental Care
As we age, the risk of developing oral health complications increases. Our team works closely with our senior patients to meet their unique needs. Although we will do everything we can to help you keep your natural teeth, if you require an extraction or suffer from missing teeth, we provide a range of restorative options.

Dental implants, full mouth reconstructions, and dentures are all available here. It is never too late to find the right solution for dental needs that arise during your Golden Years.
"You are never too old to have healthy teeth and gums. And you are never old enough to stop seeing your dentist!"
- Canadian Dental Association


Truly Dramatic Transformations
An attention-grabbing smile can create a great first impression. Before and after photos from real patients show why we have become a family dentistry favorite.

Dental Work That Works For You
Our family dentistry services include:
Cleanings & Exams
You have everything to gain by maintaining your regular appointment schedule at our Edmonton family dentistry practice. We are able to thoroughly clean teeth, identify areas in need of special attention, and screen surrounding structures for a range of conditions. By catching dental issues early, like gum disease, decay, or jaw malfunction, we can minimize the need for more costly and invasive treatments in the future.
Restorative Treatments
Even if you or a loved one has developed severe complications or neglected your dental care for many years, our dentists can create an individually tailored plan to restore your smile on your schedule and budget. We strive to help families from across Alberta overcome issues requiring restorative care so they can smile, eat, and speak with confidence again. Dental implants, crowns, bridges, and dentures can restore the function and health of your smile.
Cosmetic Dental Services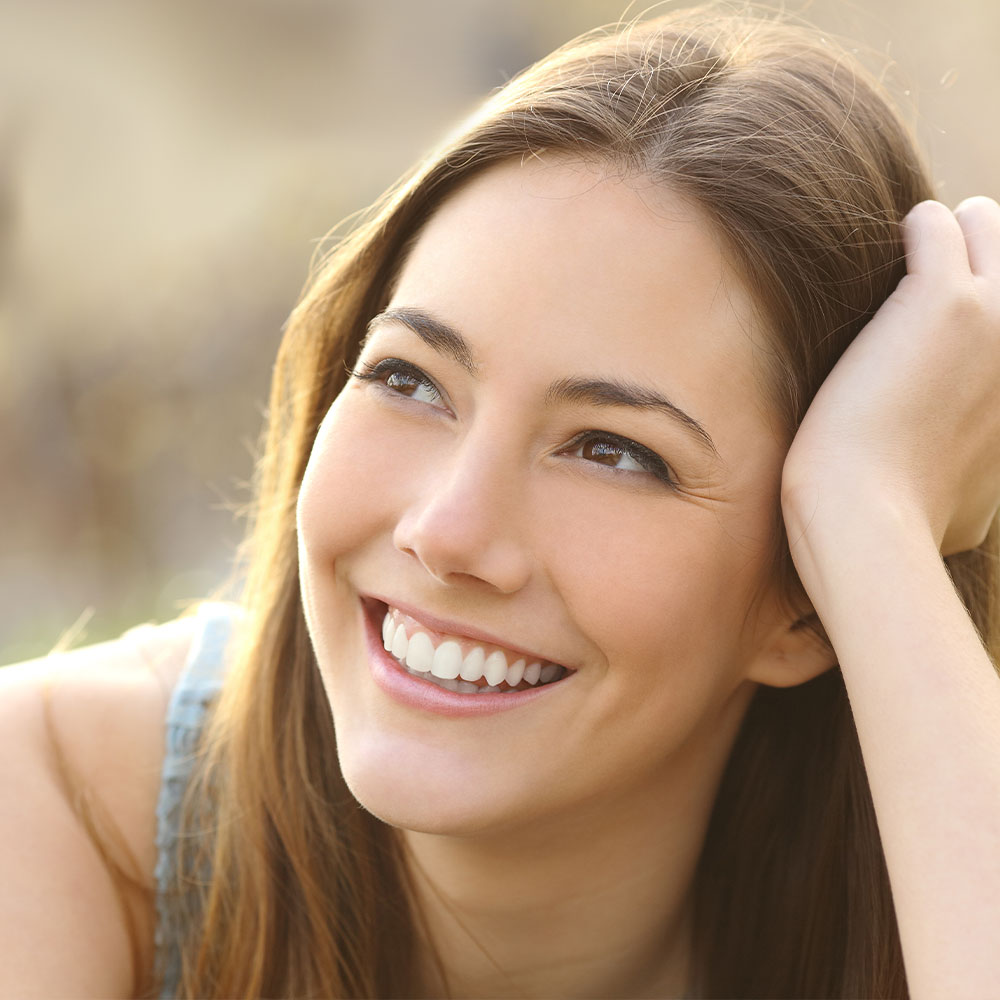 The comprehensive family dentistry we perform at our Downtown Edmonton practice includes several cosmetic treatments. Porcelain veneers, teeth whitening, dental bonding, Invisalign, and crowns can all enhance the appearance of your smile while boosting your self-confidence. Each of these treatments is customized to look completely natural and flattering.
Contact Us for Comprehensive Family Dentistry
The DentaCare team in Downtown Edmonton, AB, provides personalized care for the entire family. Whether it's little ones in need of preventative care, parents seeking cosmetic treatments, or grandparents looking for a more youthful smile, we have the whole family covered.
You can call us or fill out our contact form to request an appointment or ask us anything on your mind. To become a new patient and begin receiving oral treatment from dentists you can trust, schedule a consultation today.
Healthy Habits Now
Prevent Issues in the Future
Regular visits to our Downtown Edmonton office can help establish a foundation of dental health in a variety of ways:
Cleaning
Routine plaque and tartar removal enhances oral health in the present while reducing the risk of cavities, bad breath, and other issues in the future.
Correcting
Our dentists can identify if children's teeth are growing in correctly. Catching potential development problems early can lead to more effective and affordable orthodontic treatment.
Checking
The basics are often the best for oral health. Checkups with children and patients of all ages can spot inadequate brushing and flossing before they create more serious and costly issues.
Preventing
Preventative care is always important. One of the most important preventative treatments we provide to patients is fluoride treatment. Early-age fluoride treatment can make teeth stronger and create a barrier against decay and cavities.
Establishing strong dental health and hygiene habits for your children can prevent common and costly issues many face throughout their teens and into adulthood. Meanwhile, we are equipped to help patients of any age start a new chapter of excellent oral health in their lives.
"Prevention is the most important step you can take to preserve your oral health, so visit your dentist regularly and follow these oral hygiene tips to maintain your healthy smile."
- Canadian Dental Association
Take the First Step Today
Our family dentists can help your entire family achieve healthy, beautiful smiles. Our team is both multilingual and multifaceted. Combined, we have provided more than 45 years of dental care for patients of all needs and ages.
We are ready to address any questions, concerns, or needs you may have. We look forward to giving new patients a warm welcome. To learn more about how your family can find the dental care they need in Downtown Edmonton, contact us today.
Your Family Has Everything to Gain
Through Regular Care by a Single Practice
Having a single dental practice that serves all members of your family has many advantages. Instead of shuttling around town to see various specialists, dentists like Dr. Podilsky can meet all of your family's needs at our conveniently located office in Downtown Edmonton.
We prioritize our relationships with our patients. Everything from personal preferences to specific medical histories is important to us. This level of compassionate care allows us to treat families in a very personalized manner. Our comprehensive family dental services can also help us better identify if a certain condition tends to run in your family so that we can provide the right preventative and active solutions.
"With a healthy mouth you can eat, speak and smile in comfort, which helps you feel physically, socially and mentally well. A healthy mouth helps you enjoy life."
- Canadian Dental Association