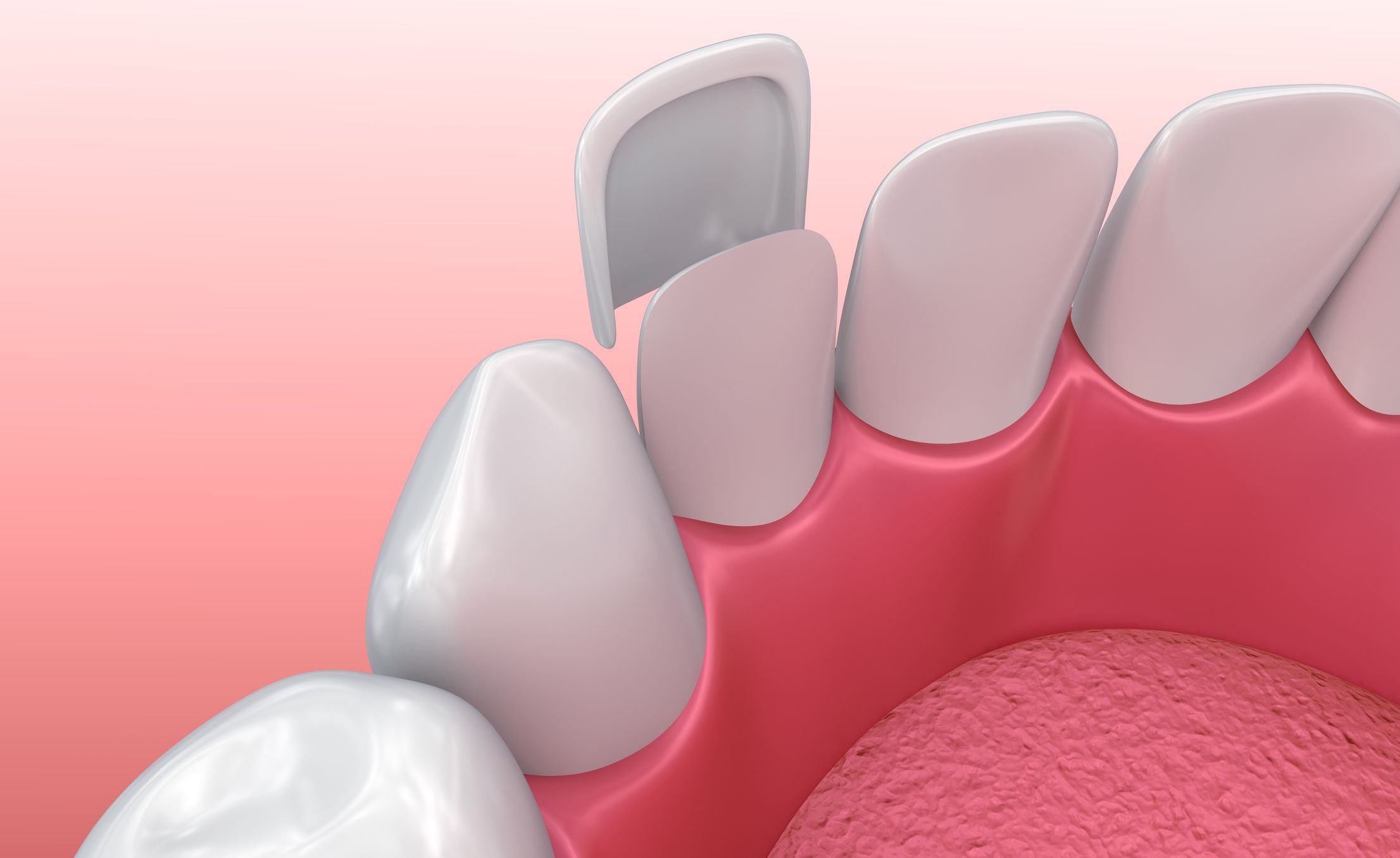 Many people suffer from aesthetic blemishes that detract from the beauty of the smile. There are numerous cosmetic dentistry treatments that are meant to address imperfections and enhance the smile, but few are more versatile than porcelain veneers.
At his Edmonton, AB, dental practice, Dr. Nathaniel Podilsky is proud to offer minimal prep veneers. Minimal prep veneers conceal a wide range of cosmetic flaws to give the smile a more uniform and attractive smile. Here we provide an overview of minimal prep veneers, including what sets them apart from traditional veneers, and the numerous benefits that they can offer our dental patients.
How Do Minimal Prep Veneers Differ from Traditional Veneers?
Traditional porcelain veneers treatment requires the removal of a thin layer of tooth enamel. Enamel must be removed to make space for the veneers, so that they sit flush against adjacent teeth and don't look or feel bulky or unnatural. Traditional veneers preparation does not dramatically alter the teeth, but the procedure may require the use of sedation or anesthesia to prevent discomfort.
Removal of tooth enamel can leave the teeth vulnerable to sensitivity, infection, and other complications. Because of this, anyone who undergoes traditional veneers treatment should know that the procedure is irreversible. If traditional veneers become damaged or worn down, they will need to be replaced.
While traditional veneers treatment is minimally invasive and pretty straightforward, many patients are eager to learn if they are candidates for minimal prep veneers. Minimal prep veneers use advanced dental techniques and materials to reduce the amount of enamel that must be removed prior to porcelain veneers treatment. These veneers require minimal alteration to the natural tooth structure. This makes the treatment process even less invasive for our Edmonton patients.
Candidates for Minimal Prep Veneers
Most people who are candidates for traditional porcelain veneers are also ideal candidates for our minimal prep veneers. As long as the patient has good oral health and is free of unhealthy dental habits (like teeth grinding and clenching) that could put excessive wear and tear on veneers, they should be good candidates for minimal prep veneers, provided their cosmetic concerns are not too severe. Minimal prep veneers may be a good option for people with a wide range of aesthetic blemishes, including:
Discoloration and/or dental stains
Gapped teeth
Overcrowding
Minor misalignment problems
Chips, cracks, or fractures
Small or misshaped teeth
Benefits of Minimal Prep Veneers
Besides being extremely versatile, minimal prep veneers are popular among our Edmonton patients because of the many benefits that they provide. Some of the most notable advantages of minimal prep veneers include:
Preservation of the natural tooth structure
Complete transformation of the smile
Quick and easy placement procedure
Natural-looking results
Long-lasting results (with proper care veneers last an average of 15 years)
Contact Us
If cosmetic flaws are keeping you from feeling confident about the appearance of your smile, you may be an ideal candidate for minimal prep veneers. To learn more about this popular cosmetic dentistry treatment, and whether it may be the right solution for you, send us a message online, or call (780) 428-6846 and request an appointment with Dr. Nathaniel Podilsky.
Related to This