Sleep Apnea Side Effects Can Take a Huge Toll on Your Health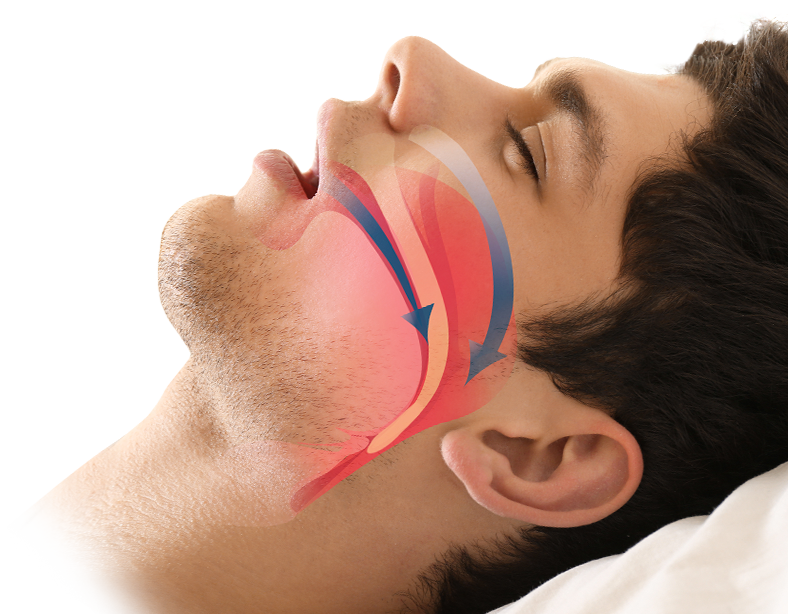 Sleep apnea can take a toll on your day-to-day well being. The constant interruptions to your sleep can cause excessive drowsiness. Snoring, a common sign of sleep apnea, can be embarrassing and even disruptive to your spouse. But as troubling as these things are, there are far more serious sleep apnea side effects that can seriously affect your long-term health. That is why we offer comprehensive sleep apnea treatment to patients in Edmonton, AB, and the surrounding areas.
At DentaCare Group, Drs. Nathaniel Podilsky have more than 40 years' experience. Their goal is not simply to reduce symptoms but to address the underlying cause of your condition and offer potentially life-saving care.
Sleep Apnea and Fatigue
Sleep apnea causes you to wake up many times each night, meaning you are never getting the full night of rest that you need. Lack of sleep is not just an annoyance. It can lead to daytime sleepiness and fatigue, which can be quite dangerous. According to the American Academy of Sleep Medicine, "[P]atients with sleep apnea were nearly 2.5 times more likely to be the driver in a motor vehicle accident, compared with a control group of other drivers in the general population."
Sleep apnea patients are not only at risk of falling asleep behind the wheel. The scientific journal Sleep reports that individuals with OSA are almost two times more likely to suffer a workplace accident.
Sleep Apnea and Your Mental Health
If you struggle with chronic anxiety or depression, the root cause may be poor sleep. A 2014 study published in the Journal of Research in Medical Sciences found that 53.9% of patients with sleep apnea also suffered from anxiety. 46.1% of OSA sufferers demonstrated some level of depression.
Furthermore, the lack of sleep brought on by OSA can also lead to brain fog, memory loss, confusion, and poor performances at work or school.
Sleep Apnea and Your Cardiovascular Health
Perhaps the most alarming side effect of sleep apnea is the impact that it can have on your heart health. According to the Sleep Foundation, patients with sleep apnea:
Are two to four times more likely to develop an irregular heartbeat
Have a 140% higher chance of suffering heart failure
Have a 30% greater risk of heart disease
Research is still underway regarding the exact correlation between sleep apnea and heart health. Some scientists speculate that frequent interruptions to sleep result in oxidative stress. The constant changes in oxygen level cause widespread inflammation and other biological changes that can damage the heart.
Other Side Effects of Sleep Apnea
Sleep is so important to our systemic well being that chronic sleep deprivation can cause untold physiological problems. Untreated sleep apnea may also increase your risk for the following conditions:
Type 2 diabetes
Asthma
Kidney disease
Some types of cancer
Pregnancy complications, including high blood pressure and gestational diabetes
Eye conditions, such as glaucoma and dry eye
Contact Us for Personalized, Effective Sleep Apnea Treatment
While the side effects of sleep apnea are certainly alarming, effective care can greatly reduce your risk for severe health conditions. To learn more about sleep apnea treatment or to schedule a consultation, contact our Edmonton office today. Send us a message online or call us at (780) 428-6846.
Related to This