The History of Dental Crowns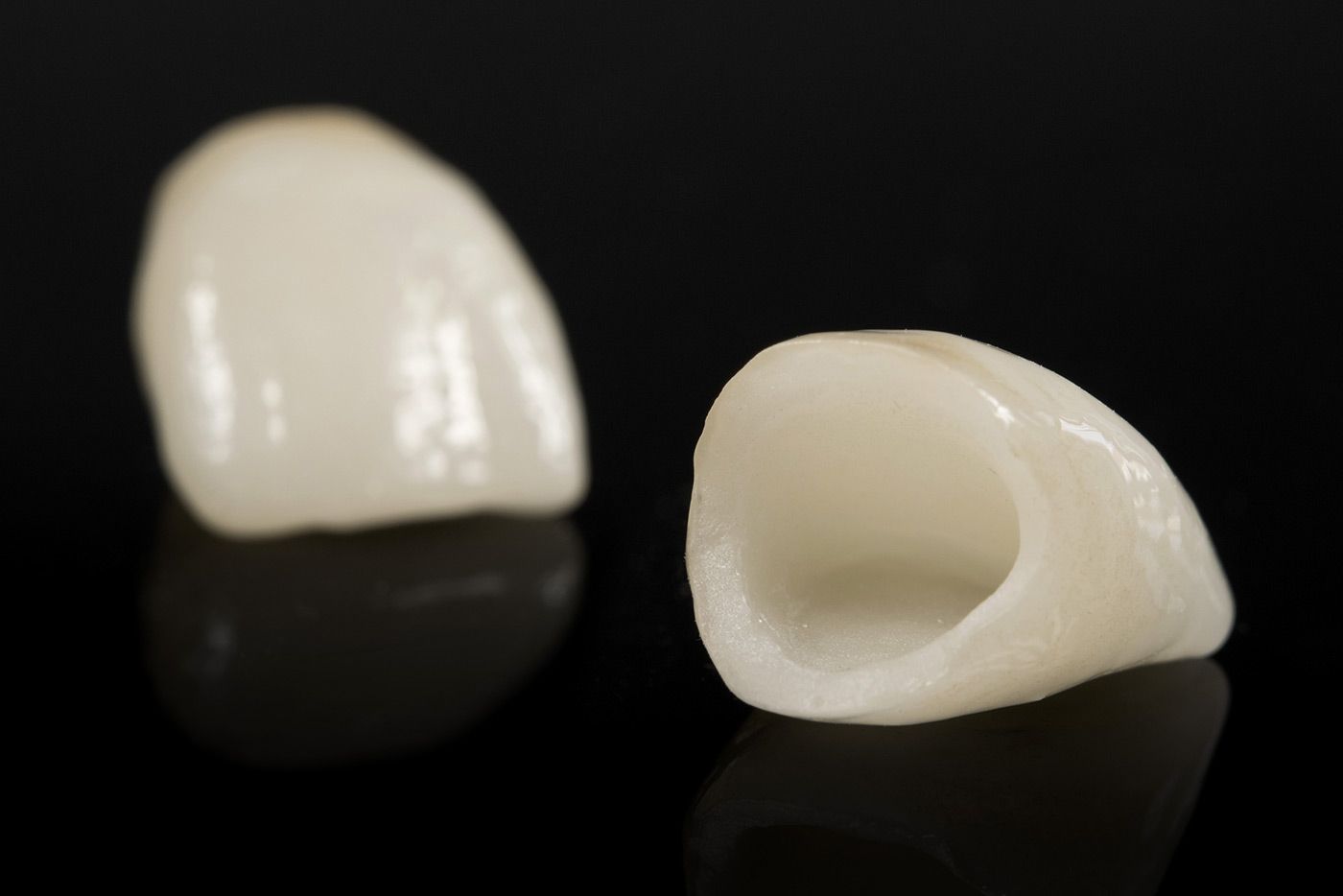 Once a symbol of wealth, dental crowns are now an essential component of general dentistry. Today, dentists use dental crowns to restore or replace a single tooth that's been seriously damaged or decayed. In addition, they are commonplace rather than luxurious.
It's a wonder that dental crowns have such a long and storied history. We'd like to consider the key advances in the evolution of these restorations. For more practical information about crowns, cleanings, and other facets of general dentistry, visit Dr. Nathaniel Podilsky at this office in downtown Edmonton, AB.
700 BC: Gold Crowns
The Etruscans were an ancient Italian civilization that lived in what is now modern-day Tuscany. Etruscan skeletons revealed primitive dental crowns and bridges pounded out of gold and placed on the teeth.
Archaeologists believe that Etruscan women used gold restorations as a symbol of wealth. Goldsmiths (not dentists) intentionally removed high-society Etruscan women's front teeth and refitted their natural teeth (or cadaver teeth) with gold bands.
Rudimentary crowns and bridges were strictly aesthetic and nonfunctional. Having golden dental crowns meant that someone had servants preparing soft breads and other easy-to-chew foods for them. By comparison, a commoner's diet predominantly consisted of coarse fruits and vegetables.
The Late 1800s: Porcelain "Jacket" Crown
In 1889, Dr. Charles H. Land patented the porcelain jacket crown. A jacket crown is a full ceramic-covered crown used to protect the entire surface of the broken tooth. The jacket crown was effective at making the tooth appear whole again, but the crown itself was weak. Jacket crowns were susceptible to microcracking during the fabrication phase, which caused issues to the crown and the underlying tooth structure and surrounding gum tissue.
The 1980s: Glass-Ceramic Dental Crowns
Corning Inc. was the first company to manufacture synthetic crowns made of glass and ceramics in 1984. Dentists and patients demanded dental restorations made of glass and ceramic because of their exceptional appearance and physical properties.
Glass-ceramic crowns are natural-looking, translucent, and biocompatible. The glass-ceramic crowns of the 1980s were stronger than the jacket crowns of the past, able to withstand more pressure. These glass ceramic crowns had a reduced risk of chemical erosion as well.
These restorations paved the way for modern tooth-colored crowns. Made from a variety of different materials, modern crowns look like natural teeth and offer a great deal of strength and stability.
The 1990s: CAD/CAM 3D Software
Computer-aided design (CAD) and computer-aided manufacturing (CAM) have been around since the 1960s. CAD/CAM technology was first used to create a removable dental prosthesis in 1994. The use of computers in dentistry has since become commonplace.
CAD/CAM technology plays a major role in the CEREC® system. Dr. Podilsky uses CEREC at his downtown Edmonton, AB, office to create custom dental crowns in just a single visit. By comparison, traditional dental crowns take two visits roughly two weeks apart. The time between the visits gives an off-site dental lab time to create the restoration. CEREC eliminates the need for a lab to create a strong, tooth-colored dental crown.
Schedule an Appointment Today
If you believe that a dental crown could help improve your quality of life, request a consultation online. You can also call our downtown Edmonton, AB, office at (780) 428-6846.
Related to This