Invisalign for Overcrowding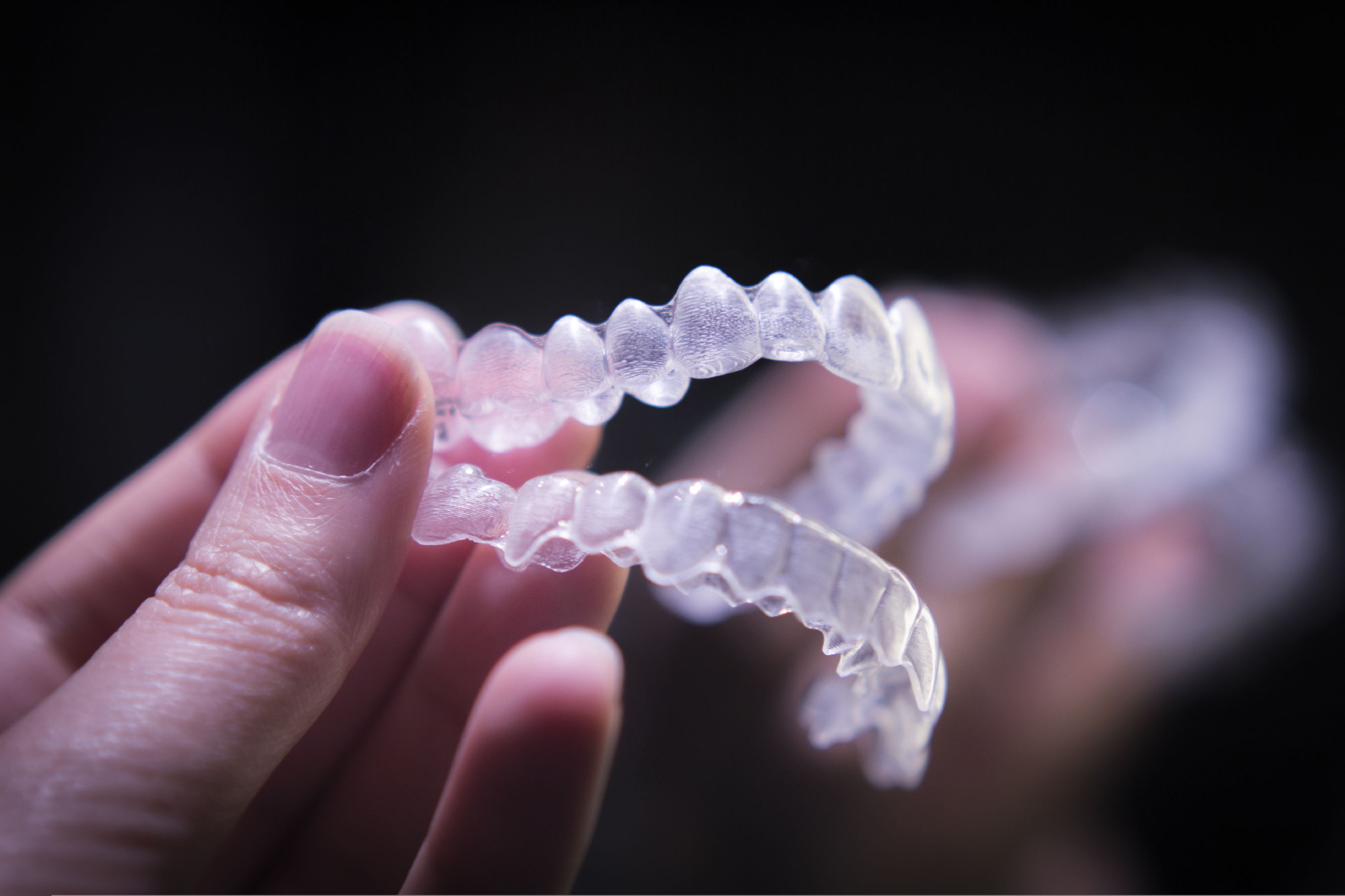 Do you feel self-conscious about your smile? If so, you are not alone. Crooked or overcrowded teeth can affect your quality of life and have a negative impact on overall oral health. Thankfully, treating crooked teeth has never been easier.
One popular and effective orthodontic treatment for crooked teeth is Invisalign®, which uses clear custom aligner trays. Dr. Nathaniel Podilsky has helped many teens and adults in the Edmonton, AB, area by using Invisalign. Below, we look at how Invisalign can correct overcrowding and other forms of malocclusion.
What Causes Overcrowded Teeth?
You may have wondered why you suffer from crowded teeth. The answer is usually quite simple: your genes. A patient's jaw might be too small, giving less space for teeth to form and spread out naturally. Similarly, the size and shape of the teeth could lead to overcrowding.
Problems Caused by Overcrowding
Overcrowding is linked to a number of dental health issues, including:
Teeth Grinding (Bruxism) - When your teeth are unable to find a comfortable resting position, you're more likely to grind, clench, and gnash your teeth at night.
Toothaches - Poorly aligned teeth can cause pain and discomfort when biting and chewing.
Jaw Pain - Crowding can put a lot of pressure the jaw joint. This can result in soreness, especially when eating certain foods.
TMJ Disorders - Long term wear and tear on the jaw can lead to strain on the jaw joint, causing dysfunction. This leads to clicking, popping, and locking of the jaw.
Tooth Decay - When teeth are crowded, it can be difficult to properly brush and floss. That means an increased risk of cavities.
Gum Disease - Difficulty brushing and flossing can also mean an increased risk of periodontal disease.
How Invisalign Corrects Overcrowding
Invisalign involves a gradual process of gently moving teeth into a more ideal position. Rather than using brackets and wires like braces, Invisalign uses clear aligner trays.
During your visit to our Edmonton practice, we will take an impression of your teeth using digital imaging technology. This data is used to create a custom set of Invisalign aligner trays.
The Invisalign Process
Patients wear an Invisalign tray for two weeks. The tray is kept on at all times except when eating meals, drinking beverages other than cold water, and cleaning the teeth. The patient switches to a new aligner after two weeks, repeating the process until their teeth are spaced better.
The overall treatment time takes several months to two years, depending on the needs of the patient and the degree of overcrowding that must be treated.
The Benefits of Treating Overcrowded Teeth with Invisalign
There are numerous reasons why it's important to treat overcrowding. Using Invisalign provides advantages over traditional orthodontic procedures:
Discrete Orthodontics - Invisalign is one of the least invasive and least noticeable forms of orthodontic treatment available today. The clear aligners make it popular with teens as well as adults.
Improved Oral Health - With straighter teeth, your oral health becomes much easier to maintain. You will also experience reduced soreness from the teeth and jaw joint thanks to improved dental alignment.
Newfound Confidence - A properly spaced and aligned smile is great for your mental health. More self-assurance can lead to positive effects on your mood and overall well-being.
Schedule an Appointment Today
If you live in the Edmonton area and would like to learn more about Invisalign, give us a call today at (780) 900-6443 or schedule an appointment online.
Related to This