Dental Crowns for the Front Teeth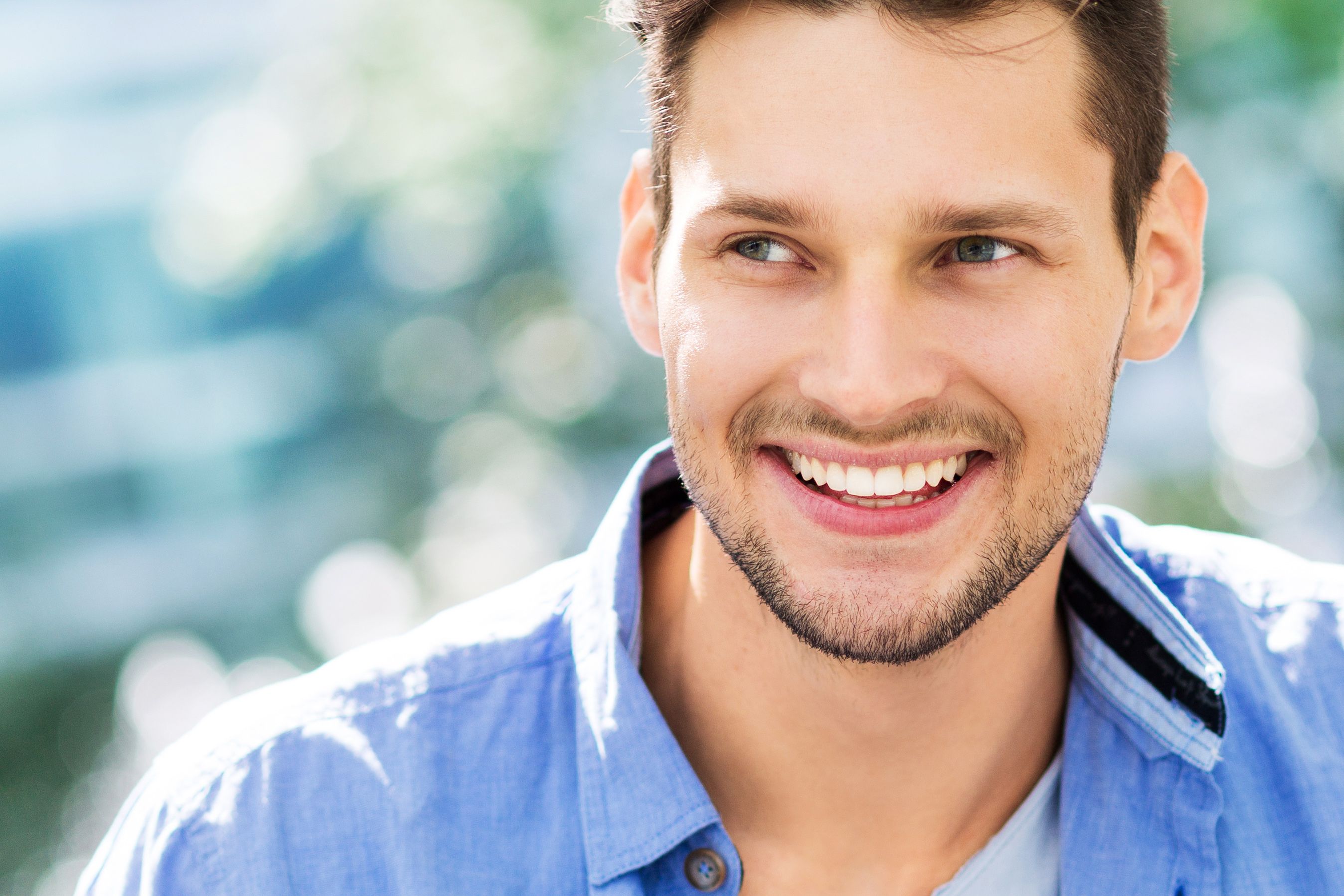 When a front tooth is decayed or damaged, it has a significant impact on your appearance. Restoring teeth in the smile zone requires both science and artistry. The goal is a beautiful smile that is also healthy and functional.
Dentists Nathaniel Podilsky and Leah Stempfle offer a wide range of restorative dentistry treatments for the front teeth. Here, the team at our downtown Edmonton, AB, office discusses dental crowns for the front teeth and explains what considerations should be made when undergoing this type of treatment.
Dental Crowns: A Brief Overview
A dental crown is a custom-made restoration designed to fit snugly over a natural tooth. In order to place a crown, the tooth must be prepared. In addition to removing decayed or damaged portions, your dentist also removes small amounts of enamel so the crown can fit properly.
In some instances, crowns require two office visits to complete. However, we offer CEREC crowns at our Edmonton, AB, practice. This system allows us to craft restorations chairside while you wait.
When Are Crowns on the Front Teeth Necessary?
There are several reasons why patients may need crowns on the front teeth. For example, a front tooth may be:
Chipped or broken from a fall
Fractured from a sports-related injury or vehicular accident
Decayed beyond repair
In need of root canal therapy
Extracted and replaced with a dental implant
Crowns for the Front Teeth vs. Back Teeth
Back teeth bear the brunt of chewing forces. When placing a crown on a back tooth – such as a molar or premolar – the restoration must be strong and durable. For this reason, many crowns have a metal substructure and a tooth-colored ceramic coating, offering both strength and beauty.
Front teeth, however, are quite visible when you smile. For this reason, it is important to prioritize aesthetics. Furthermore, front teeth are used for biting, but they do not bear as much pressure compared to the back teeth. Most crowns designed for the front teeth are made from all-ceramic or zirconia. These materials are durable, and they mimic the translucency of natural enamel.
Crowns vs. Veneers: Which Is Best for the Front Teeth?
Many of our patients ask us if they can choose veneers over crowns. The answer? It depends. Porcelain veneers only cover the front surfaces of the teeth, whereas crowns cover the entire structure. The treatment that is right for you depends on the amount of damage sustained. Mild to moderate damage may be addressed with veneers, while more significant damage may require a crown.
Furthermore, while a single veneer can be placed, it may not look as natural compared to having multiple veneers placed in the area. Those exploring veneers may require more restorations to achieve the desired results.
Contact Our Practice to Learn More
Do you have a damaged front tooth? There are several treatments available to conceal the damage and restore your smile. To learn more about dental crowns, veneers, or any of the other procedures we offer at our Edmonton practice, schedule an appointment. Contact us online anytime or give us a call at (780) 428-6846.
Related to This