What Are the Benefits of the Invisalign® System?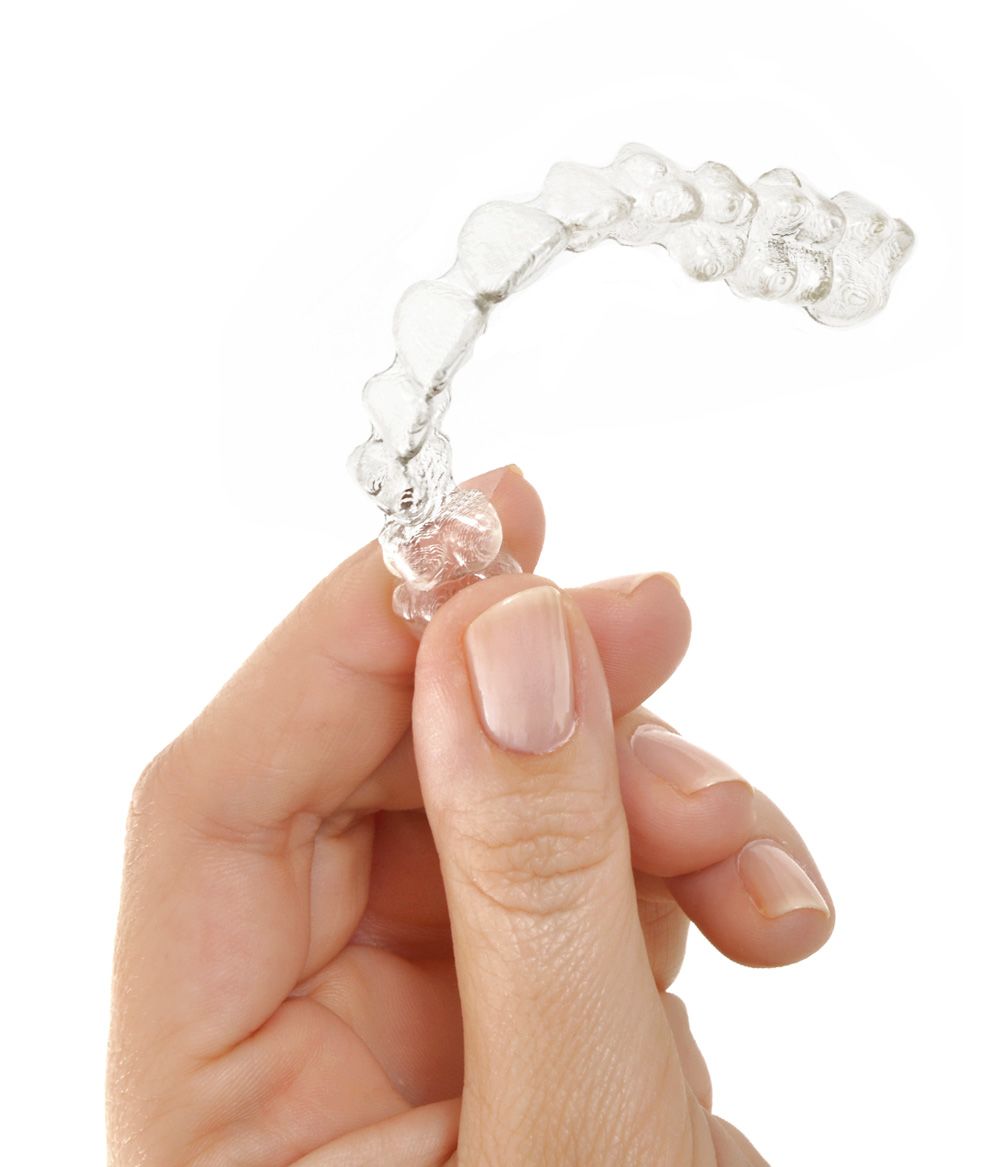 At the cosmetic, restorative, and general dentistry practice of Dr. Nathaniel Podilsky, we are pleased to offer a comprehensive range of orthodontic treatments designed to meet the needs of virtually any patient. Among these treatments is the Invisalign® system. You might be familiar with Invisalign® due to its most widely known benefit: the clear plastic used to create Invisalign® aligners makes them virtually invisible, particularly when compared to conspicuous wire-and-bracket metal braces. However, what you might not realize is that the Invisalign® system has a multitude of additional benefits to offer aside from its aesthetic appeal.
Dr. Leah Stempfle, one of the extensively trained and highly skilled dentists at our practice, is pleased to offer our patients Invisalign®. She discusses Invisalign® benefits in detail during consultations at our Edmonton, AB practice so that patients can make confident, informed decisions as to which orthodontic treatment is best suited to their particular cases.
Are you likely to benefit from Invisalign®? To find out, we invite you to schedule your initial consultation with Dr. Leah Stempfle at the practice of Dr. Nathaniel Podilsky today.
The Benefits of the Invisalign® System
First, it is important to note that there are very few disadvantages associated with the Invisalign® system when the treatment is applied to appropriate candidates. The cost and length of treatment are similar to those associated with traditional braces; indeed, in some cases, Invisalign® treatment can cost less and require a shorter amount of time. There are cases in which Invisalign® is not the most suitable treatment and a more traditional orthodontic treatment might be necessary. If this is the case, Dr. Stempfle will advise you accordingly.
If you are a good candidate for Invisalign®, you will enjoy such benefits as:
The ability to eat whatever you want: Because you will be able to remove your Invisalign® aligners, you will be able to eat whatever you like, including foods that are generally off-limits to patients who wear braces, such as popcorn, nuts, and apples. You simply remove your braces whenever you eat or whenever you drink anything besides water. As long as you wear your aligners for between 20 and 22 hours a day and maintain a good oral hygiene regimen, you will have no food restrictions.
The ability to brush and floss with ease: Without metal braces getting in the way, you will be able to brush and floss your teeth as you normally would. You can even clean your aligners with standard toothpaste.
Exceptional comfort: The clear plastic from which Invisalign® aligners are made is smooth and non-abrasive, plus the aligners are custom-crafted to fit perfectly in your mouth. This means that, unlike with metal braces, you won't have to worry about cuts, scrapes, and other sores. In fact, you may forget you're wearing your aligners except when you have to take them out to eat and brush.
Learn More about Invisalign® Benefits
To learn more about the benefits of the Invisalign® system, please contact the dental practice of Dr. Nathaniel Podilsky today.
Related to This