Tooth Sensitivity When Chewing - Causes and Treatments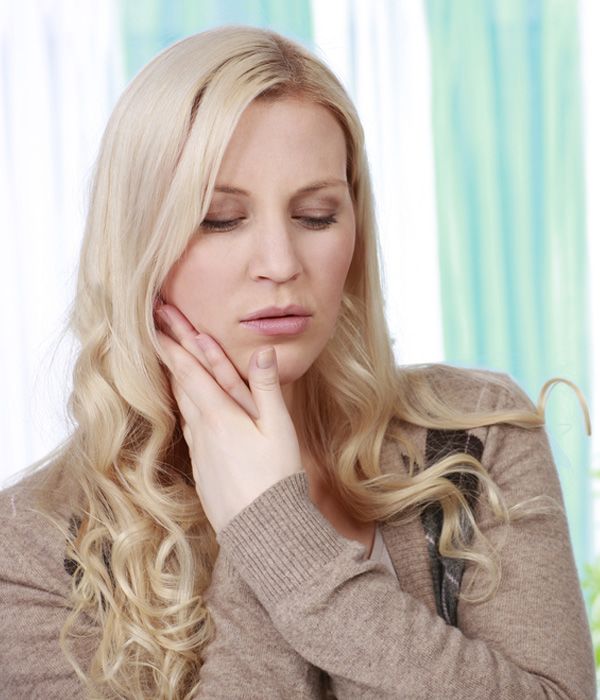 Tooth pain while chewing; it may develop gradually or immediately. In either case, this symptom may be cause for concern. Because tooth pain when chewing is often a sign of a dental problem, Dr. Nathaniel Podilsky encourages patients to schedule a dental appointment if they experience discomfort when chewing. By seeking out general dentistry services when tooth pain occurs, patients can have their oral health problems diagnosed in their earliest stages. This offers many benefits to patients, including more conservative treatment options and less costly and invasive treatment. If you experience tooth sensitivity when chewing, contact our Edmonton, AB practice today to schedule an exam.
Causes of Tooth Sensitivity When Chewing
When you come in for your exam, we will discuss the location, type, and severity of your tooth pain. We will also take X-rays to take a closer look at the internal structures of the teeth. Finally, we will perform a visual exam. All of these components of your dental exam enable Dr. Podilsky to accurately diagnose oral health problems, should they exist.
Some possible causes of tooth pain when chewing include:
A Cracked or Fractured Tooth
A cracked or fractured tooth leaves the sensitive nerves exposed to external factors. This can result in sharp tooth pain when chewing; typically the pain goes away when pressure is no longer applied to the teeth. A cracked tooth may be caused by bruxism, trauma, teeth with large fillings, misalignment of the teeth, and some bad dental habits (such as chewing on ice or non-edible items).
Treatment for a fractured tooth may involve the application of a tooth-colored composite resin material to fill the crack, or the placement of a dental crown.
A Loose or Damaged Filling
A loose or damaged filling can also expose the nerves within the teeth. This can cause pain when chewing, along with sensitivity to sweet foods and hot and cold temperatures.
If you experience pain in a tooth that has had a filling for 10 years or more, it may need to be replaced to treat your tooth pain. Treatment will involve the removal of the old filling, cleaning the tooth, and placement of a new filling.
Tooth Decay or Root Canal Infection
A cavity or root canal infection can result in pain when chewing. However, in most of these cases, patients will experience a constant toothache rather than short-term pain.
Treatment for a cavity involves the removal of any damaged or diseased tooth structure, followed by the placement of a filling, inlay, onlay, or crown. If you have a root canal infection, we will clean out the root canals and place a crown over the tooth.
Bruxism or TMJ Disorder
Bruxism is a condition in which patients habitually grind their teeth. Temporomandibular (TMJ) disorder is a condition in which the jaw joints are inflamed or misaligned. Both of these conditions can place excessive pressure on the posterior teeth. When further pressure is applied, such as when chewing, it can result in discomfort.
If you have bruxism or TMJ disorder, we can craft a custom mouth guard for you to wear at night while you sleep.
To schedule an appointment, contact Dr. Nathaniel Podilsky's practice today.
Related to This