The Connection between Tooth Loss and Gum Disease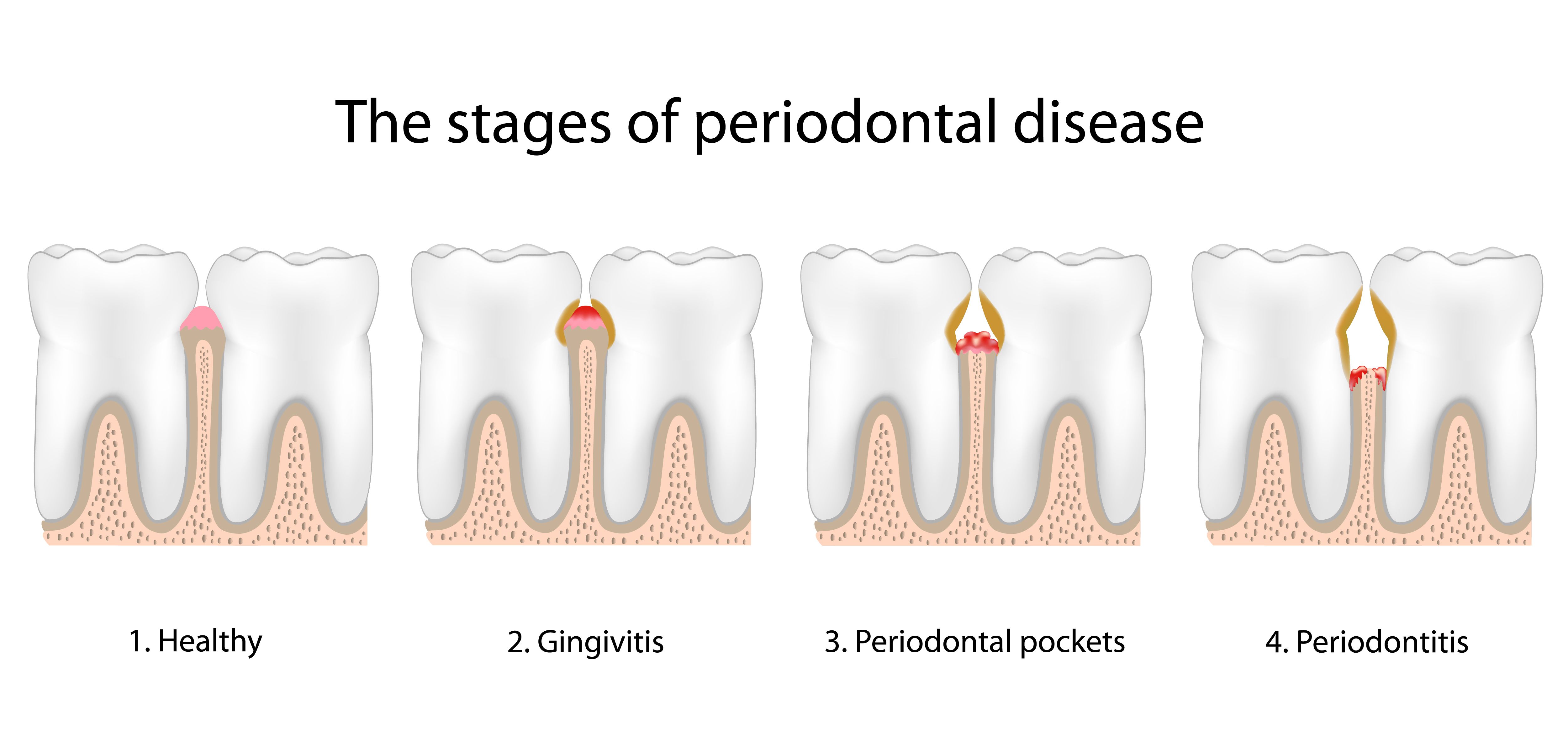 Gum disease is the most prevalent disease among adults in North America, affecting more than three-quarters of the population to one degree or another. Frustratingly, it is also one of the most preventable of all diseases. In fact, if people would simply visit their local general dentistry practices twice a year for routine cleanings and periodontal screenings as advised by the American Dental Association, gum disease could easily go from being the most common to one of the rarest diseases on the continent.
Instead, many people choose to live with gum disease, even after it progresses from its earliest stage, gingivitis, when it most easily treated and the most severe damage can be prevented. Some people do not realize that once gum disease progresses into its more serious form, periodontitis, permanent damage to the mouth is all but assured. One of the more catastrophic consequences of periodontitis is tooth loss. In fact, gum disease is the number-one cause of tooth loss in adults, above cavities, root canal infections, disease, and trauma.
At the cosmetic, implant, and family dental practice of Dr. Nathaniel Podilsky, we provide a comprehensive range of preventive and restorative treatments designed to allow our patients to achieve and maintain optimal oral health. Whether you have a mouth that is free from gum disease, are just beginning to experience the symptoms of gum disease, or have actually lost teeth due to gum disease, we urge you to make an appointment to see Dr. Podilsky today. He can provide you with the information you need to understand the connection between tooth loss and gum disease during your consultation at his Edmonton, AB practice. It is never too early or too late to start caring for your delicate periodontal tissues and ensure the health of your smile.
The Relationship between Tooth Loss and Gum Disease
Despite its name, gum disease affects all of the tissues in the mouth, including the teeth and the jaw bones. During the periodontitis stage of gum disease, the gums pull away from the teeth, the jaw bone loses its density, and the teeth themselves become more prone to infection. The entire support structure of the teeth becomes weakened, and the teeth start to become loose. Bacteria find refuge in the pockets that form between the gums and the teeth, further damaging an already tentative foundation.
At this point, it still may be possible to salvage the teeth if a patient seeks immediate treatment from a dentist experienced in aggressive periodontal therapy. Gum and bone grafting may be necessary to replace degraded tissues, but it may be possible.
The important thing is not to believe at any point that it is too late to seek treatment, even after teeth are lost. The worst thing you could do to your mouth, and indeed your entire body, is to leave missing teeth untreated. There are a variety of treatment options available, including implant-supported restorations, which can dramatically improve your oral and overall health.
Learn More about Tooth Loss and Gum Disease
To learn more about tooth loss and gum disease, please contact the cosmetic, implant, and family dentistry practice of Dr. Nathaniel Podilsky today.
Related to This